7 Tips to Upgrade Your Winter Road Trip
Winter isn't just a cold and snowy time; it's also a season of adventure for many. Tons of people around the world love getting out to hit the slopes, hike, and enjoy the scenery. Many even like to take winter road trips to visit family and friends or just to see new places. Here are some tips that can help adventurers upgrade their winter road trip. 
Stay Warm
This one is a 'duh'. When traveling in the winter, most people's number one concern is staying warm. And for good reason. We need to stay warm to stay comfortable and to survive (obviously). In addition to packing the right fabrics and sleeping gear, having heated clothing available is the ultimate upgrade. 
Since heated clothing doesn't need to be plugged into an outlet to use, it's great for wearing on-the-go and reliable for hours and hours of warmth. Of course, they run on battery packs which will eventually need recharged, so having a backup battery is a good idea. 
When it comes to types of heated clothing, you've got options: Versatile vests, fleece jackets, cozy socks, and lifesaving gloves and mittens. You can easily keep your body and extremities warm. 
"I've used battery powered, warming insoles for a couple years to help with cold, Wisconsin conditions. They were always okay, but I hoped for something better. I typically use 2-4 chemical foot warmers per day beyond the insoles, but my feet are still cold by day's end.
After my very positive experience with an ORORO vest last season, I thought I'd give the socks a try when they came out. These are sooo much better than insoles or chemical heaters! They warm up almost instantly."
Wool Before Cotton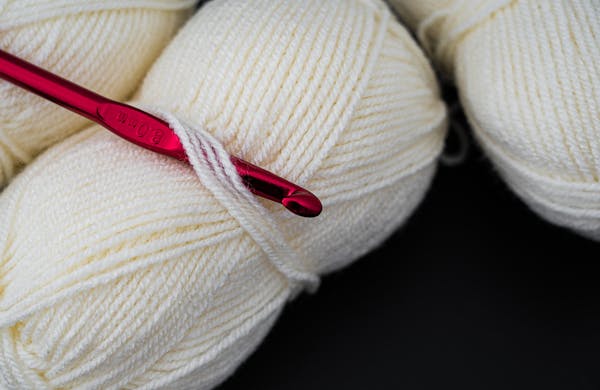 Just like when fishing in the winter, wool clothing is infinitely better than cotton. Wool is a better insulator than cotton, especially if it gets wet. When wet, wool actually traps heat thanks to the pockets of air that get trapped in the fibers. 
So if you don't have heated socks, the next best option are wool ones.
Hydrate, Hydrate, Hydrate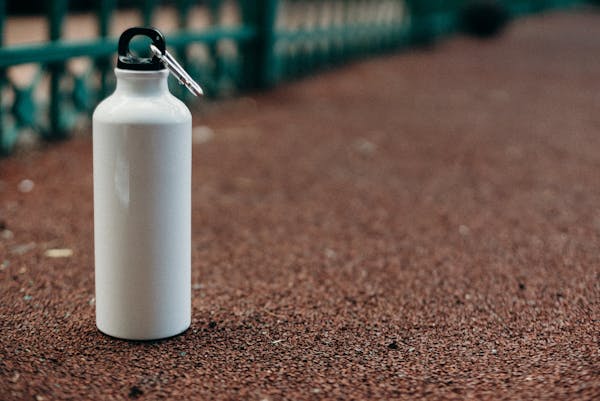 Hydrating isn't just important in hot climates. It's also extremely important in the cold. When we're cold, we are less likely to notice our thirst level and can quickly become dehydrated. So it's important to drink plenty of water. For many it'll be tempting to consume hot coffee and tea. While those are certainly better than nothing, they aren't quite as hydrating as plain old water. Plus, coffee is a diuretic and may make you need to use the restroom more frequently. 
Have a trusty reusable water bottle on hand so you can refill as needed. You can even melt snow and fill your water bottle if you happen to get stuck for a while. There are also fancy, high-tech water bottles out there that have built in filters and self-cleaning capabilities.
Do Your Research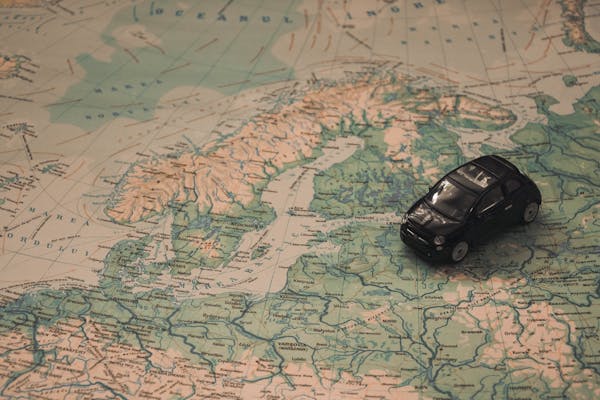 Make sure you research camping grounds prior to setting out. This includes potential camping grounds you could stop at if the weather gets bad. Knowing exactly where you're going and where you can stop if needed is a game-changer and will keep your stress levels down.
Additionally, make sure you're tracking the weather. There are countless weather apps out there that you can check for updates. Of course, without service these apps won't do much good, so be prepared to tune into your radio or have a portable wifi router at the ready.
Get a Grip 
If you're new to road tripping in the winter, consider having tire chains available just in case. For many who already live in colder climates, you may already have tire chains. If you don't, look into them and learn how to install them onto your tires. When driving in winter, snow is no joke and tire chains can help provide that extra grip your car needs on snowy roads.
Portable Power
Although nowadays you can charge your phone using the power ports in your car, it's always a good idea to have a backup. Portable charging banks are pretty affordable and are a great option to have if you need to charge your phone in an emergency situation. Just like having a backup heated clothing battery, a backup power bank to charge your phone will have you prepared for anything.
Sleeping Bags Are Out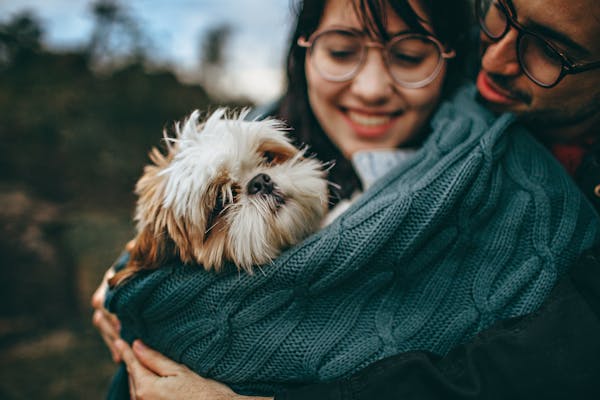 Sleeping blankets are in. Just like a sleeping bag, sleeping blankets are designed to keep you warm by insulating your body heat. Unlike sleeping bags, sleeping blankets are much more versatile. They don't have tricky zippers or a space limit. So you can use them in a variety of places in a variety of ways. Of course, if you can't get your hands on a sleeping blanket, a sleeping bag you already own will do and is definitely better than nothing at all.
Taking a winter road trip is a fun adventure filled with great sights and fun memories. As with any travel plans, it's important to prepare accordingly. These tips will give your classic winter road trip an upgrade you won't regret. Stay safe, stay warm, and have fun.