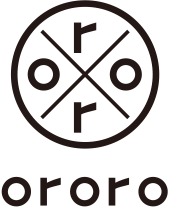 Cold Winters Don't Have to Be Your Enemy
Let Us Show You How
Dear Friend,
For years now we've been telling everyone that the cold doesn't have to get in the way of enjoying life.
But many people avoid the cold like the plague. They stay indoors for months on end, counting the days until spring comes and dreaming of the return of warmer weather.
When they do go outside, they're chilled to the bone, are maneuvering snow banks and fighting skin-cutting 10-below temperatures.  Just walking their dog becomes a dreaded adventure fighting sleet, snow and ice.
Then, on the other hand, there are those who seem to have found a better way.
I'm talking about people who live life on their own terms and don't let the cold prevent them from fully enjoying their winters.
These people seem to live a fulfilling life year-round, not thinking twice about the cold outdoors.  They go outside when they want to and go where they want to. What's more, they're working and having fun outdoors, even in the brutal cold.
These folks live in a different world. A world where cold doesn't get in the way of living their dreams.
What's Their Secret, You Ask?
Well, they might be particularly warm-blooded. You know those types that revel in the cold and never complain.
But these warm-blooded souls are few and far between.
Chances are you might be like most of us who either live in very cold climates or just get cold easily.
We, at ORORO, have lived in the Midwest and understand how cruel winters can be.  What's the secret to challenging the climate and enjoying the cold? ORORO Heated Apparel!
And that's why we created our line of heated apparel designed for all walks of life – apparel you can depend on to keep you warm when you need it the most. 
And ORORO Heated Apparel Does Just That.
Over 300,000 happy customers and 30,000 raving reviews tell us our outerwear is a gamechanger for cold climates. 
Just five years after our start, we are proud to describe ourselves as the most trusted, direct-to-customer heated apparel brand in the United States. 
One of our most popular ORORO heated apparel products is our super soft, comfortable Men's Heated Fleece Vest. Incredibly versatile, wear it alone in cool weather or layer it when the temperature plummets. Perfect for you or the man in your life.
Lined with fleece, this machine-washable cotton/polyester blend vest is a go-to for fall, winter and spring.
With ORORO's Men's Heated Fleece Vest, the heating elements in the chest and upper back keep your core comfortable in diverse climates. In addition to heating your core, ORORO offers the only vests on the market with heated collars!
Plus, this heated collar folds or stands up, providing extra warmth in cold, windy weather.
ORORO's versatile Men's Heated Fleece Vest also has a USB port for charging smartphones and other mobile devices. All of our heated outerwear is powered by UL-Certified rechargeable batteries offering you up to 10 hours of on-demand warmth.
The power operates with a simple push of a small, convenient button which heats quickly. Three settings provide you with just the right amount of warmth regardless of the climate.
ORORO's Men's Heated Fleece Vest is perfect for walking your dog, snow blowing or watching winter sports, and is ideal for a way too cold office or warehouse. Buy for yourself this holiday season or as a gift for a loved one!
Normally our Men's Heated Fleece Vest sells for $179. But you can save $50 when you buy it TODAY for only $129 using discount code SAVING50.
We're convinced that once you try this vest, you'll be hooked on our gear and become a loyal ORORO fan. That's why we're selling our Men's Heated Fleece Vest today at an almost 30% discount!
Treat yourself or your loved one to ORORO's Men's Heated Fleece Vest and enjoy outdoor activities without ever being cold again.
Why wait? And why continue to be cold?  If you don't buy today, you'll lose more time working or playing in the great outdoors.
Start Enjoying More Warmth Now!
Revel in the warmth you deserve by buying ORORO's Men's Heated Fleece Vest TODAY that allows you to live life fully, even in cold climates.
We're so confident you'll love our Men's Heated Fleece Vest that we offer a 30-day money back guarantee alongside a 3-year warranty on our heating elements. With ORORO, the cold can now be your friend. Challenge the climate!
Warmly,
ORORO Team
P.S.  Save $50 NOW when you buy ORORO's Men's Heated Fleece Vest TODAY!
What Our Customers Are Saying
About ORORO's Men's Heated Fleece Vest!
(Scroll down further for our FAQ)
"Awesome product! Works well in the cold weather."
"My wife surprised me with the heated vest & I cannot express how delighted I am with it.
We have told many friends...actually sent pictures of myself in the vest to several of them.
I have turned into an ambassador for ORORO... Thanks again...seldom does one find
a product that meets all expectations."
"Great product! It's stylish and not bulky. Perfect for chilly golf weather or cold offices."
"Regardless of him being a grown man, I still want to keep my baby boy warm
in those cold Pacific NW winters. I purchased this for his December birthday (shhhhhh!).
We are an ORORO family and he was a bit jealous of his wife and me and our heated vests. Now, we can sit outside and smile together."
"Perfect!! Bought this for my brother. He LOVES it!!
Heated very well for 5-6 hours on medium. Good heat. I recommend!"
"Love it! Super warm and comfy."
"Bought this to prevent so many layers while duck hunting in cold Wisconsin…
BEST INVESTMENT EVER!!!"
"When I received my ORORO heated vest as a birthday present this winter,
I was elated…I love my vest!"
"Used it for hunting. The vest kept me warm while I sat in my tree stand."
"I've found my ORORO heated vest to be the quickest way to elevate my body temperature
and relieve the chill when I go on a break from the operating room."

"We have put these vests to the test and they've not let us down yet!
We wear them while sitting in a tree stand deer hunting. Or while chasing geese
in Wyoming. These vests have proven themselves to be priceless."
"I bought 4 for gifts after wearing my new vest and loving it… Very versatile!"
"Love it! This is an outstanding product. I wear mine nearly every day.
The heat is wonderful!"
"Toasty indeed! This is my fourth item from ORORO.
I am very happy with them – hoodie, two vests and my wife
loves her jacket... Customer service is great! Will buy more. Thanks."
"Comfort in the cold and wind, without the bulk."
"If you have a drafty office or house, it comes in handy to keep you warm."
"Men's heated fleece vest - My husband bought this and loves the warmth
he gets from it – it is smooth and stylish."

Frequently Asked Questions
What size should I buy? What's the difference between body size and clothing size?
Body size means the measurement of your body parts, while clothing size means the measurement of the apparel. You can use the "Calculate My Size" tool on the purchase page to find your correct size by filling in your body measurements.

Is the Men's Heated Fleece Vest machine washable?
How long does the heat last?
Will the heated apparel work at temperatures below 32°F/0°C?
Is the apparel fire-retardant?
How does the power button work? How do I know which heat setting is being used?
Why are there ports on the battery?
May I use other batteries to heat my vest?
How long do I charge my battery the first time? How do I know when the battery is fully charged?
Can I use the battery to charge my phone?
How should I store the batteries?
Is the battery & charger included?
Is the battery safe to use for apparel?
Does my Men's Heated Fleece Vest come with a warranty?
Can I take my Men's Heated Fleece Vest on an airplane?
Can I return or exchange my Men's Heated Fleece Vest?
Is my purchase secure?