ORORO "Calgary" Heated Gloves: Cold Fingers No More!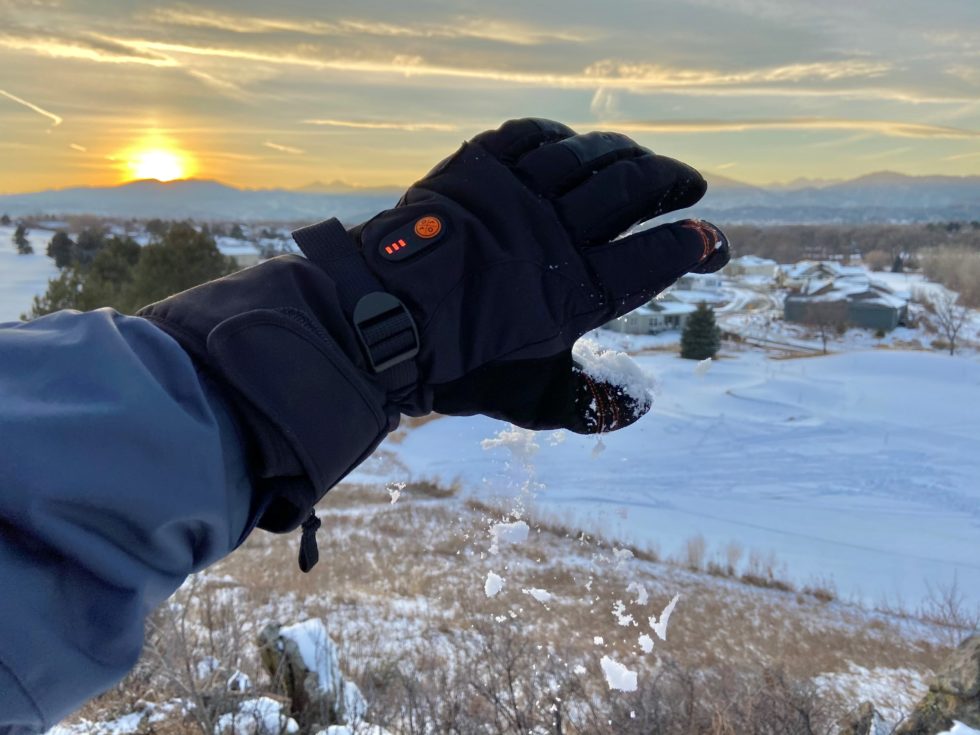 One of the worst things about winter is cold limbs and extremities. Numb fingers aren't useful when trying to scrape off your car and can be a real damper when you're trying to have fun sledding.
Fortunately, heated gloves exist, and they're wonderful. For everyday use, the ORORO "Calgary" Heated Gloves are your best friend. 
With 3M Thinsulate Insulation, the cold is locked out! It also helps trap heat generated by your hands for extra warmth. Not to mention, the ultimate comfort provided by pre-curved fingers constructed with dexterous goatskin. 
Reinforced Taslan palms and touch screen compatible thumb and index fingers let you hold your phone with good grip and still use it. Perfect modern day gloves!
It's also worth noting the adjustable velcro strap at the wrist. We've all had a little snow creep in through the wrist gap of our gloves and we all know it's not fun. With the adjustable strap, you can tighten the "Calgary" gloves to trap heat and keep snow and moisture out. 
But the wrist straps aren't the only thing keeping the snow out. The water-repellent and snow-proof outer shell efficiently keeps the rain and snow off and prevents moisture from thwarting your warmth.
We could go on and on about these gloves all day, but we'll hand it over to our friend Luke. If you didn't know, Luke lives in Colorado, so he's no stranger to snow. 
Video: https://youtu.be/LOO9yGBGEtA 
"I went out sledding and I left one glove on and the other off. After 30 minutes I could tell the difference, big time. The temperature was now below 20 degrees F and the hand that did not have the heating element on, I could start to feel my hand getting cold. The other hand, in the heated glove, was still warm and I didn't have any cold feelings. This told me a lot about the impact of the heating element in these Calgary heated gloves."
Who doesn't like a little scientific method! Unfortunately, Luke's one hand suffered the chill, but his other was toasty warm. It just goes to show that winter and wind burned hands are no match for heated gloves. 
Even if you're just outside scraping the snow and ice off your car, heated gloves make all the difference. 
"Snow is no match for heated gloves."
Are you prepared to keep the cold away from your phalanges this winter? 
Read Luke's full review of the "Calgary" heated gloves here.