15 Fun Things To Do in Australia During Winter (That You Can't Do Anywhere Else)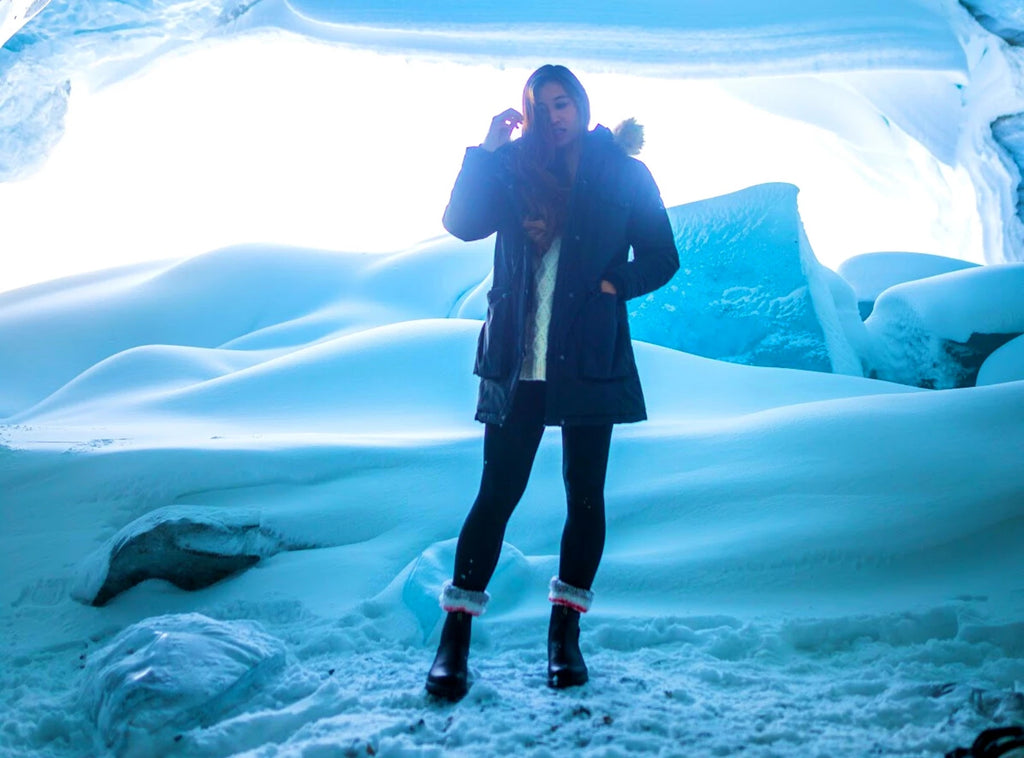 When you hear talk about adventurous winter excursions, you may expect to hear mention of places like Breckenridge or the Swiss Alps. Or perhaps tropical places like Maui. But what about Australia? 
Yes, that's right. Australia is an unexpected, yet delightful winter* destination full of adventure like nowhere else. Here are some activities you can do in Australia during winter. 
*The winter season in Australia is from June to August.
1. See the Great Barrier Reef
One of the world's natural wonders, the Great Barrier Reef is the ultimate snorkeling destination. It's located off the coast of Queensland and is actually the largest living entity on Earth. You can see it from space! 
The reef's ecosystem is home to a diverse mix of coral, fish, turtles, and other marine life. 
2. Travel the Great Ocean Road
Think: Ventura Highway, but tropical. The Great Ocean Road is roughly 150 miles and runs along the southeastern coast of Australia. It's considered one of the most beautiful scenic routes in the entire world.
Along it, you can see the 12 Apostles, rainforests and waterfalls, incredible wildlife, and movie-worthy surf breaks.
3. Go Wine Tasting in Yarra Valley
Italy and California aren't the only homes to incredible wineries. The Yarra River flows from Melbourne into Port Phillip Bay. It surrounds the Yarra Valley, which produces some of Australia's finest wines. 
Here, you can take wine tours and fly on a hot-air balloon. Yarra Valley's vineyards are actually in full bloom during winter, so it's a good time to visit. 
4. Experience Paradise in Litchfield National Park
Australia is home to some amazing natural wonders. Litchfield National Park is full of natural pools, waterfalls, and rich forests. It's perfect for hiking, camping, and just generally taking in nature. 
5. Cozy Up With Kangaroos on Kangaroo Island
Of course, Australia wouldn't be Australia without kangaroos. But did you know you can get up close and personal with one? To be clear, don't go out into the wild alone looking to pet the first kangaroo you see. 
Instead, visit Kangaroo Island for a tour. It's the 3rd largest island in Australia and is home to koalas, sea lions, and (of course) kangaroos.
6. Cool Off on the Overland Track
If your winter adventure isn't complete without some knowledge, Australia has you covered on that one, too. The Overland Track is one of the best sites for hiking in winter. It becomes covered in snow on all sides, making it the perfect place for some snowshoe trekking. 
7. Hang Out with Penguins on Phillip Island
Penguins don't just live in Antarctica. You can see tropical penguins in Australia, too! Phillip Island is home to the iconic Penguin Parade, where flocks of penguins walk from the ocean to their burrows in the evening. 
You can get a close look at the penguins through Penguins Plus tours or take an underground tour as part of the Phillip Island tour. 
8. Swim with Whale Sharks at Ningaloo Reef
Another reef in Australia, Ningaloo Reef is one of Australia's World Heritage Sites. During winter, whale sharks congregate in the area and visitors have the opportunity to swim with them.
You can also snorkel in Turquoise Bay, camp near the reef, and more.
9. Taste the Tasmanian Whisky Trail
If you're not into wine at Yarra Valley, then try the Tasmanian Whisky Trail. It takes you along some of the best whisky trails in Australia. Tasmania in particular is famous for its history regarding wineries, distilleries, and breweries. 
You'll get to taste some great drinks and learn more about the craft of distilling whisky. 
10. Go Dune Bashing in the Desert
If you have a taste for the fast and the furious, then you've got to go dune bashing in the dunes of Simpson Desert. With over 1,100 sand dunes, the Simpson Desert is the perfect place for this thrill-seeking activity.
Essentially, you speed over and around the dunes in a dune buggy for some serious drift action and excitement. 
11. Admire the View at Blackheath
Sometimes standing and appreciating the view is all it takes to feel the wonder of the world. At the Valley View Lookout, you'll see incredible scenic views of the Grose Valley. It's also a great spot for some awesome photos. 
12. Frolic in the Wildflowers
Perth is home to over 1 million square miles of wildflower space. Over 12,000 species of wildflowers grow in this area. People from all over the world visit the Botanic Garden to see the beautiful blooms. 
Plus, over 60% of the flower species here are thought to only exist in Australia.
13. Do Some Dolphin Watching
Incredibly smart and often playful, seeing dolphins is always exciting. Glenelg poses a great spot to sunbathe and watch dolphins during winter in Australia. You can even swim with the dolphins here! 
14. Attend Dark Mofo Fest
If you're a festival-goer, you won't want to miss out on Dark Mofo. This festival occurs in the winter and brings together about half the population of Tasmania. The celebration is all about the roots of nature, local religion, traditions, culture, and more. 
The festival lasts for 10 days and is full of music, food, art, films, and fun.
15. Sit on a Crocodile Cruise
Pay homage to your inner crocodile hunter. In Northern Australia, there are two waterways home to over 80,000 saltwater crocodiles. Here you can take a Crocodile Cruise. Winter is the best season for seeing the crocs easily.
If Australia wasn't on your radar as an epic winter destination, it should be now. There's tons to do, from basking in the sun, to snowshoeing, to seeing some incredible wildlife. Australia truly has it all when it comes to being one of the best winter adventure destinations.